Kava tincture - Extra Strength
— $19.99
Kava tincture - Extra Strength
NEW: Kava Root Extract - Extra Strength
Stress Support - Traditionally used for supporting feelings of calm & relaxation*
Kava root comes from the Islands of Polynesia. This extra-strength herbal extract comes with 50.0 mg of Kavalactones per serving.
Traditionally for relaxation and emotional well-being. This is a popular herb favored by busy professionals and anyone dealing with ongoing stress to help restore balance.
SUGGESTED USE: Adults take 20-30 drops in a small amount of water 3 times daily between meals. Maximum time of use: 1 month.
---
cGMP BATCH NUMBER: 
---
*These statements have not been evaluated by the Food and Drug Administration. This product is not intended to diagnose, treat, cure, or prevent any disease
Customer Reviews
08/31/2022
Renata

Canada
Really good
A natural short-term relaxant (but not sedative). It feels like the opposite of one cup of coffee. Kava won't cure anything, but it may alleviate anxiety, depression, or boredom in the short term.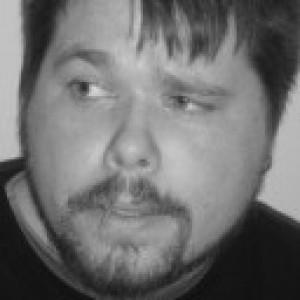 LL
08/29/2022
Lucas L.

Canada
Love this product
I found Kava looking for something to help me feel more normal while I tapered off benzos. I'd tried almost everything until I found Kava. Preparing it is a pain unless you use instant, pills, etc. But I think it's worth it. If you are having an extreme anxiety issue or benzo withdrawal, Kava will give you some relief.
08/29/2022
Tony S.

Canada
I love this product!
I found a bottle of Kava tincture in a Health shop about 15 years ago. I found it incredibly effective for anxiety. Everything panned out smooth as velvet. A Lady I talked about it had just lost her father and she found it very helpful too. Was so sorry we couldn't get it again. Tons better than prescription drugs and their often-horrible effects.
08/24/2022
Timothy U.

Canada
Excellent stuff.
On those nights when I have a difficult time relaxing enough to sleep, I put a drop or two in a cup of chamomile tea and the two let me fall asleep quickly with no after effects.
08/24/2022
Judith H.

Canada
The best one so far
The taste is ok, the effectiveness of it is way more than valerian or passion flower extracts, helps fall asleep faster, and sleep deep all night long, really works.